Our Mission
Your comfort is our commitment.
We sell, install and service Natural Gas, Propane and Wood heating appliances. We offer efficient Wood Stoves, Fireplaces, Furnaces, and Space Heaters (wall-furnaces) at competitive prices that will give beauty and warmth to your home inside and outside.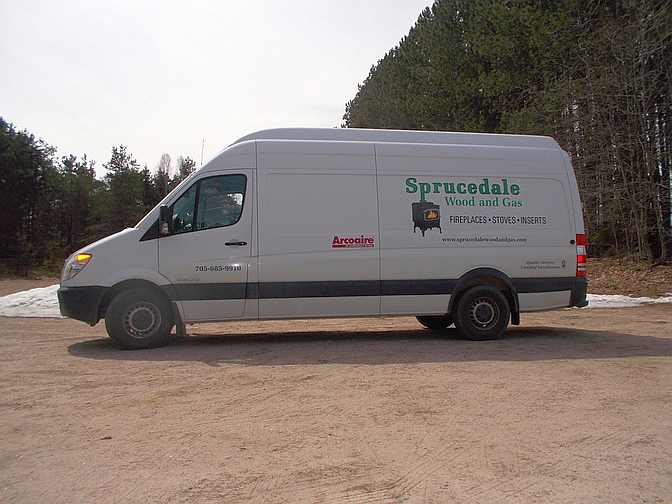 Company Profile: Serving Sprucedale Huntsville Novar Emsdale Burks Falls Kearney and surrounding area.
We truly care about our workmanship and strive to provide the best heating service for your home.
W.E.T.T. Certified
Factory trained
Fully insured
Licensed G2 Gas Fitter
Call us today to find out how we can help you with our services to satisfy all your heating needs.
Contact Information

John Toiviainen: Sales, Installations, Customer Service, and Support

Telephone 705 685-9910: SPRUCEDALE / EMSDALE
Electronic mail sprucedalewoodandgas@gmail.com
General Information: sprucedalewoodandgas@gmail.com
New Site Address:
2480, Highway 592 North
Emsdale Ontario Canada
Please Call 705 685-9910 for directions to our New Emsdale site Location

our Previous Location
Tip: To print your map, just right-click anywhere on the map and then click "Print" to print it on your home printer.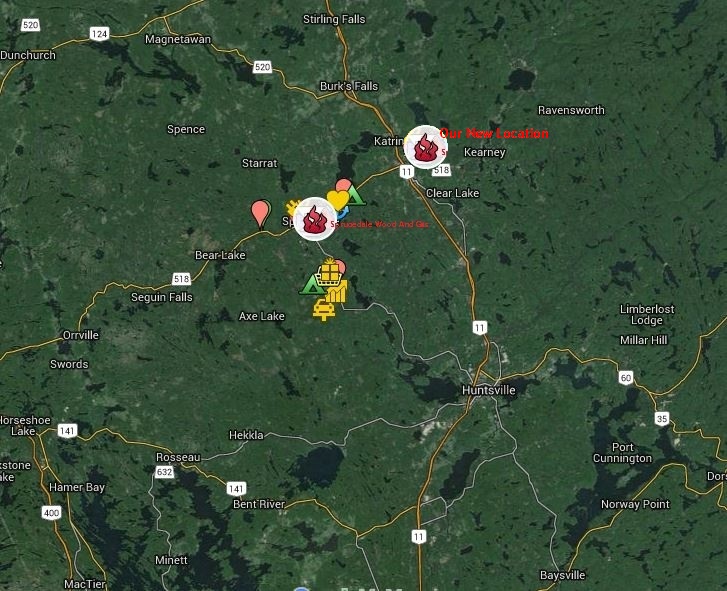 Send mail to staunton@bell.net if you have questions or comments about the design of this web site .
Copyright © 2010
Last modified: 12/15/16